On 19 Sept, Zhongshan Yishang Metal Products Co., Ltd conducted a training, learning and exchange event for the launch of the new platform. Made-in-china is the platform for the new development of our company. Customers can find us and find custom service of sheet metal fabrication, metal display rack, metal decor items on our Made-in-china website. After learning the simple operation and ranking optimization methods on the platform, we also learned how to follow up the customer. The times are changing, the economy is developing, and how to follow up with customers has become a skill that salesmen must learn and master. Zhongshan Yishang Metal Products Co., Ltd is committed to providing quality services to our customers and products that meet quality requirements.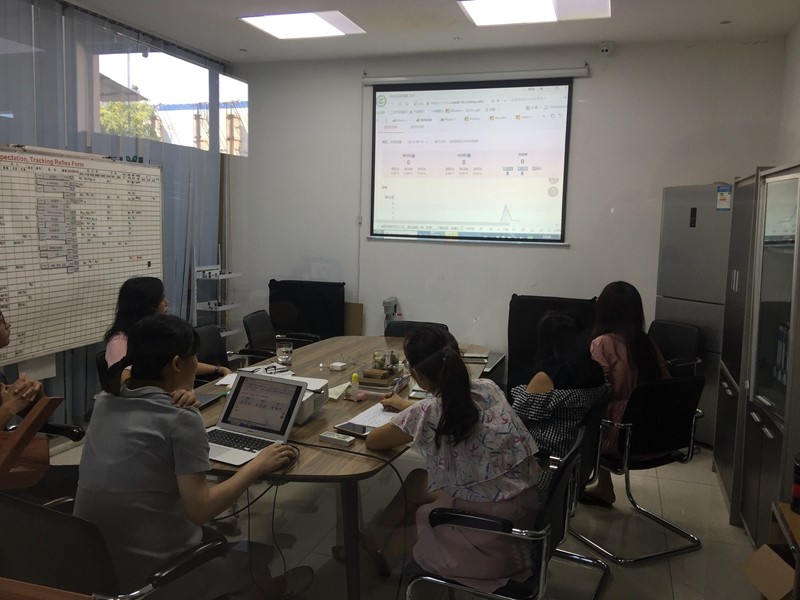 Learning never ends, want to do a good job in foreign trade, in addition to learning English, but also learn about team management and customer relationship management knowledge. Yishang is a factory that provides customized services for global enterprises. Its products include sheet metal manufacturing, metal display rack, metal decor items, which enables the majority of companies to successfully purchase high-quality products for maximum benefit.
If you want to find a new supplier, we are very happy to be in your list. Contact us now! You will get a new and rest assured purchase experience.