Product Number

YS-700047

Product Name

Custom Professional Metal Makeup Display Stand Manufacture

Usage
This makeup display stand can display all kinds of cosmetics, even eyewear and wallet, etc.


Main Material


1.0 - 2.0mm thickness of steel plate.

Size

1. Standard size: 55 x 35 x 170cm,63 X 40 X 180cm (as shown in the picture),70 x 50 x 185cm.

2. Special size: we can customize the size according to your needs.

Product Finish

1. Powder coating: common is white, can be selected in Pantone or RAL color.

2. Paste wood grain: dark or light wood grain, as shown in the following picture.




Disassembly Structure

1. The upper part of the product is narrow, while the lower part is wide. And the volume of the assembly

structure package is 1/2 larger than the disassembly structure package.

2. It only takes 15-30 minutes for one person to complete the installation.

Sample

Welcome to purchase sample to inspect if you are interested in this professional makeup display stand.

Services

1. Free 3D design sketch within 24 hours.

2. Yishang offers custom services of all kinds of display stands.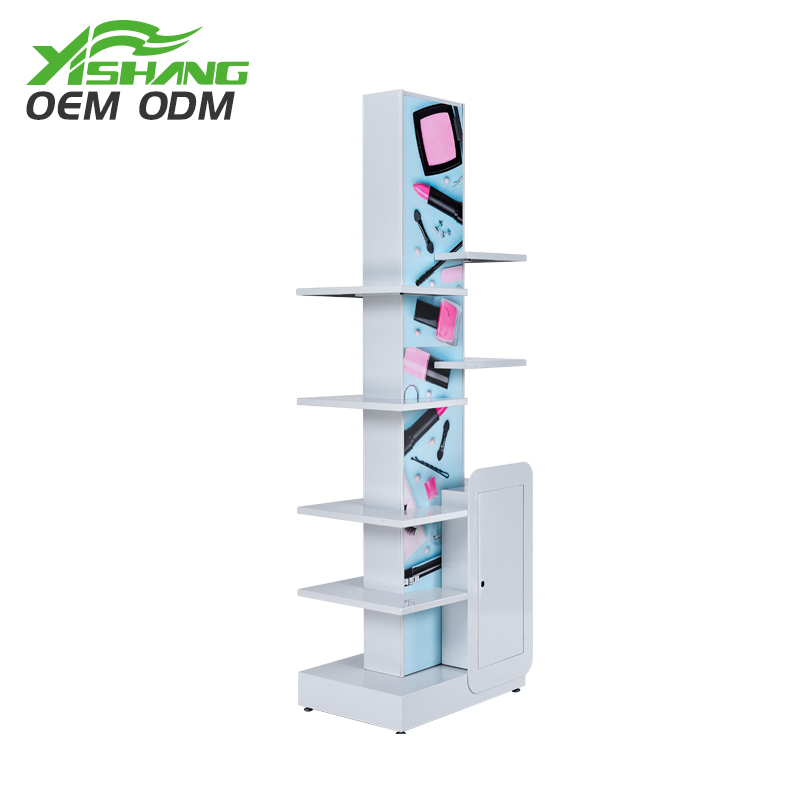 Display Method:
1. We use double-sided advertising display and four-side display of goods.
2. Advertising can be displayed on one side and goods on three sides according to the display rack.

Rectangle Frame:
1. Angle: the original design is a 90 degree right angle, or it can be designed as a round corner according to your preference.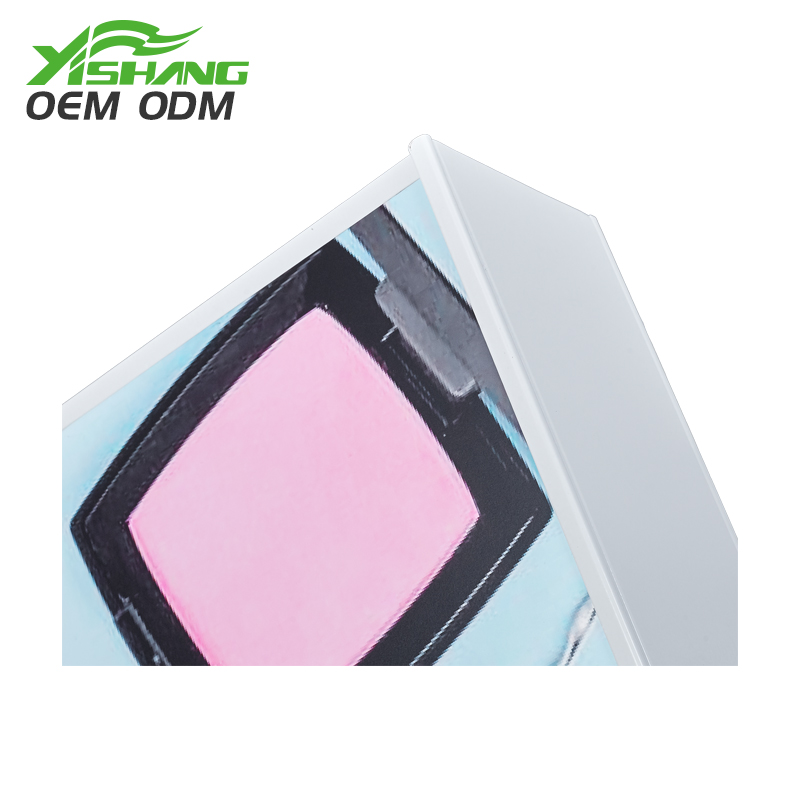 2. Advertising slot: we use 5mm depth, and can choose 3mm - 10mm according to actual needs.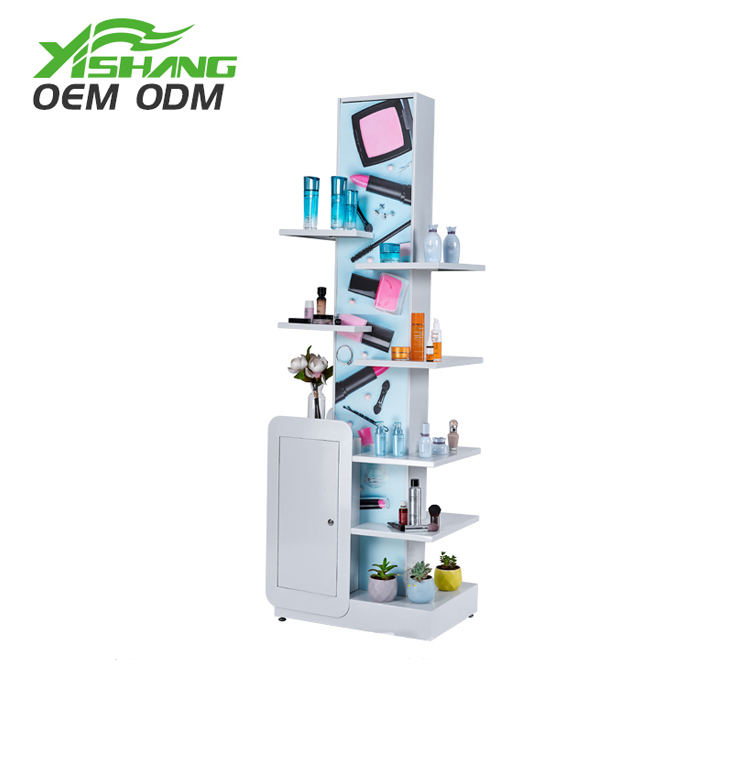 Adertising
1. Advertising materials:
1) PVC foam board (wood plastic board) : thickness is recommended 2mm - 8mm, with moisture-proof, corrosion resistance, light weight without deformation, flame retardant, bright colors. (as shown in the picture)
2) Cardboard: thickness recommended 3mm - 10mm, no advantages of PVC foam board, but low cost.
2. Printing methods:
1) Four-color printing: lithographic printing method with full color reproduction, no three-dimensional sense and low cost.
2) UV printing: high gloss, stereoscopic effect, anti-scratch, printing for various special touches and special graphics.
凹-shaped Shelves
1. Humanized design:
1) Avoid hurting the hand with sharp edges, and bend the edges downward of each shelf to ensure safety.
2) For beauty, it is recommended that the edge height of the shelf be between 5mm and 10mm.

2. Hidden screws:
The screws are hidden under the shelf and will not be seen to ensure the beauty of the makeup display stand.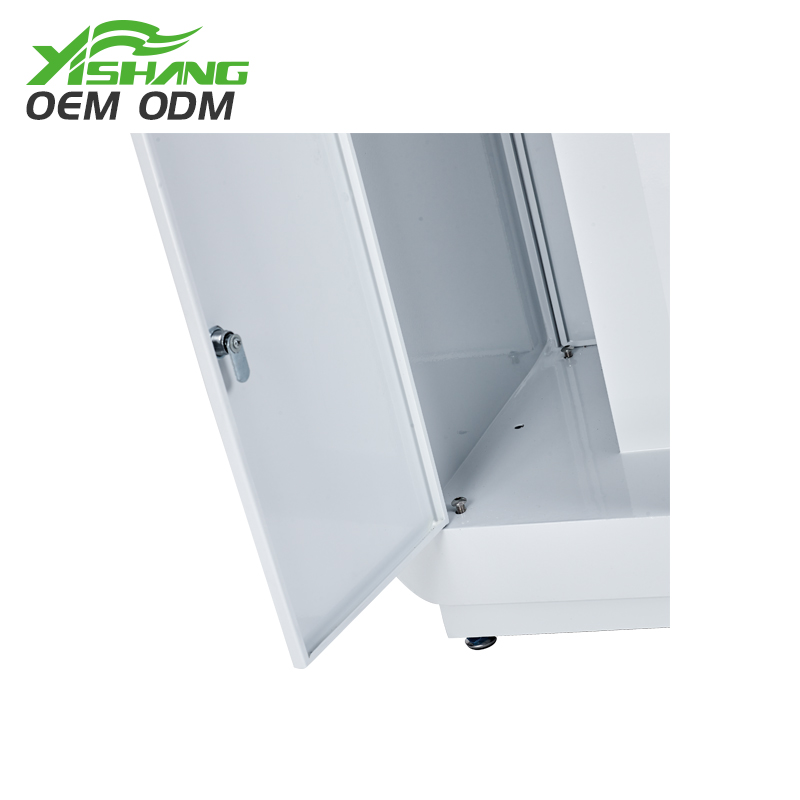 Cabinet:
1. Number of cabinet doors:
One door is used in the front and back of the cosmetic display stand, which makes it more convenient to take the goods. Also it can be used only one door, save cost for you.
2. Cabinet door mode:
1) Hinged door: it is recommended to use hinged door with lock if the goods stored are valuable. (original design)
2) Magnetic door: if the storage items are not expensive, magnetic door can be used, easy to open and beautiful, but can not be equipped with a lock.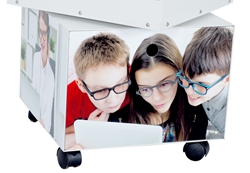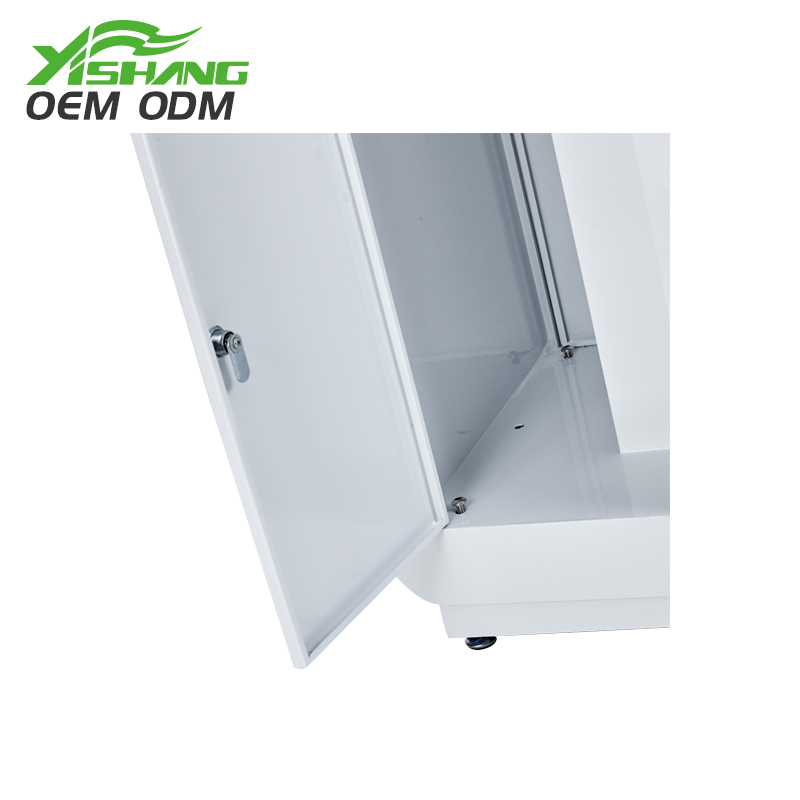 Bearing platform:
1. Functions: supporting and stabilizing the whole makeup display rack.
2. Height of the bearing platfrom: we use the bottom height of 100mm, which can be chosen from 50mm to 120mm.
Mobile ways:
1. Adjustable feet: it can be used on uneven ground to adjust the distance between the bottom of the product and the ground to ensure the balance of the cosmetic display stand. (as shown in the left picture)
2. Brake Casters:
1) Flat or inclined ground is applicable, can be moved at will, but also firmly fixed in the position.
2) It is better to use 2 brake casters and 2 non-brake casters.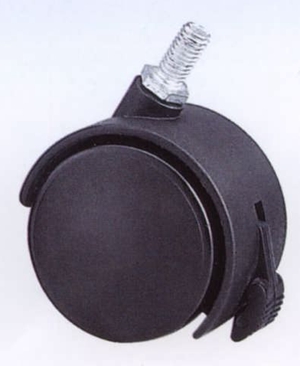 Plastic bags
1. Type: the display stands are mainly used PO or PE plastic bags (non-toxic).
2. Thickness: 0.03mm - 0.05mm is commonly used to pack the display stands.
Bubble
1. Types: polyolefin foams are commonly used, and polyurethane or phenolic foams can be selected as required.
2. Density: commonly used 7kg/m cubed, 8kg/m cubed, 9/m cubed, 10/m cubed. Other densities can also be selected according to the product.
3. Thickness: commonly used 30mm. 10mm, 20mm or more than 30mm can be selected according to needs, and the recommended thickness is not more than 50mm.
Carton
1. Type: corrugated carton is used for export products.
2. Number of carton layers: there are 3, 5 and 7 layers in general. It is recommended to use 5 layers for general export products and 7 layers for large and very heavy products.
Paper angle protector
1. Types: L-type paper corner guard, U-type paper corner guard, bent paper corner guard, waterproof paper corner guard, surround paper corner guard, special-shaped paper corner guard. The display stands usually use L-shaped paper corner guard.
2. Common specifications: 30*30*3mm, 40*40*3mm, 40*40*4mm, 40*40*4mm, 45*45*3mm, 45*45*4mm, 45*45*7mm, 50*50*4mm, 50*50* 50*5mm, 80*80*4mm, 80*80*5mm, 80*80*7mm, can also be customized according to the actual needs.
What's the most popular surface of display stand in 2019?
bg
1. Pasting wood grain on metal: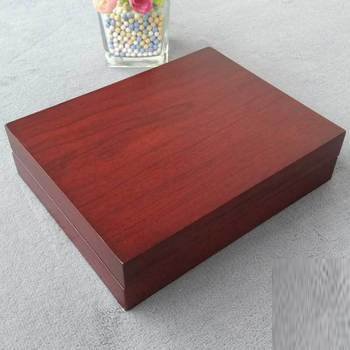 2. Pasting stone grain on metal: