On July 28, 2018, we received inquiries from Canadian customers for custom metal logo signs and signboards.
After understanding the real needs of our customers, we first analyze the drawings of our customers and make the following recommendations to our customers:
1. Regarding the backplane, we have modified the installation direction to make it easier for customers to install the local signboard.
2. Metal logo letters, the customer requires the font height to be 10cm, the character is Times New Roman, whether it is font or height in the production process is a certain difficulty. In particular, the shape ratio of the font is different. We use laser welding and manual welding.
After the laser welding of the product is completed, we polish the font, polish and brush and gold plating.
On September 6, 2018, we received feedback from our customers about Alibaba Credit Guarantee Services. Please see the screenshot below.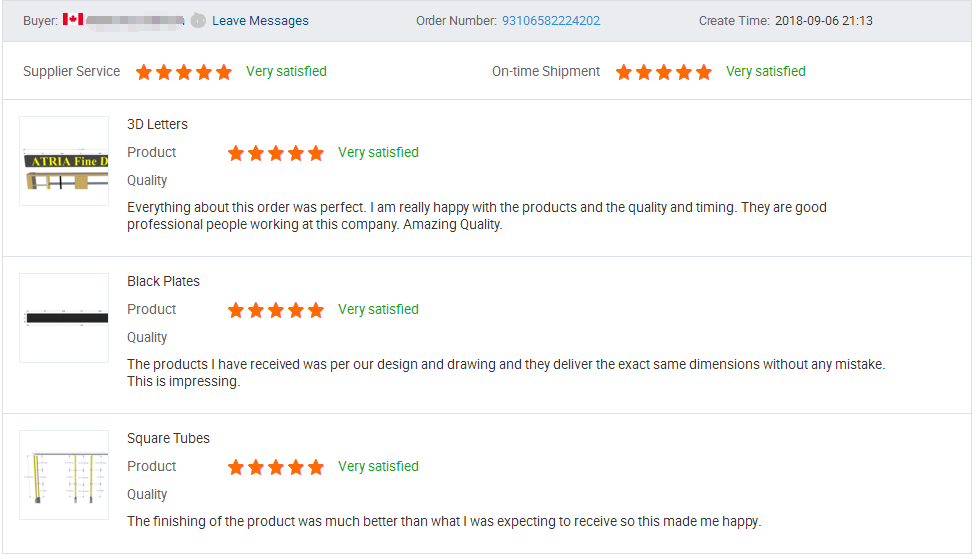 Being able to help our customers and let them receive satisfactory products is the goal and motivation that we have been pursuing and adhering to. You may already have some knowledge of us when you see this article, and if you have similar projects you need assistance. Yishang is happy to serve you, please contact us.