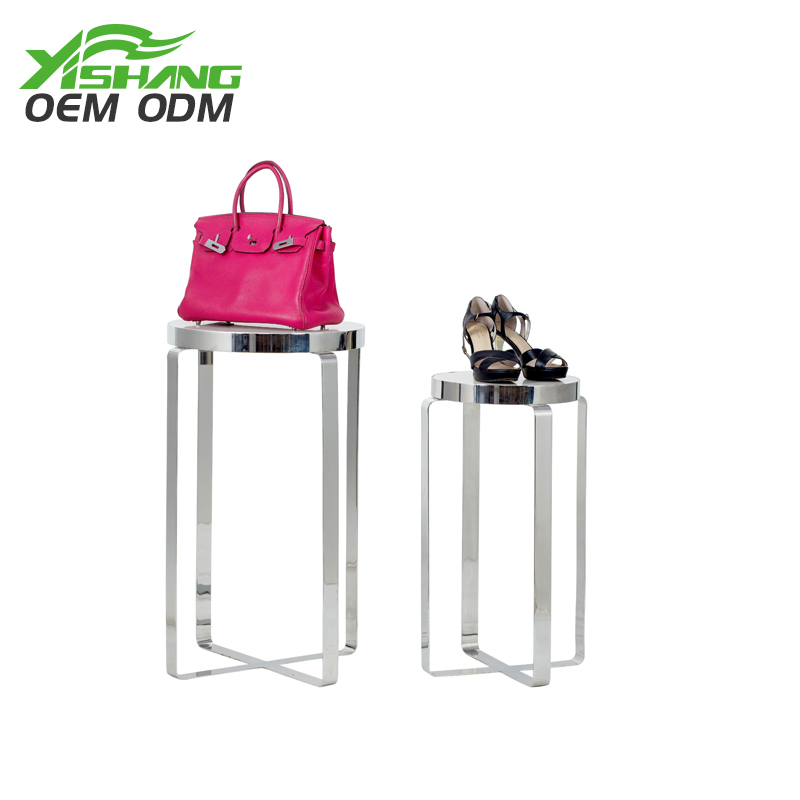 1. Stainless steel chair sets design, portable for shoe and handbag stores. Its appearance is concise, it is also luxury and elegant.
2. This display stand sets is a good way to display shoes and bags for many women brand stores.
3. Polishing stainless steel foot and round drame, looks shiny and attractive.
4. The top is the white or black stone, makes the stands become high-level.
The "OEM ODM Shoe and Handbag Display Stand Sets" can be displayed in large part of shoe stores and handbag stores . It is free standing and portable on floor, looks elegant and eye-catching.