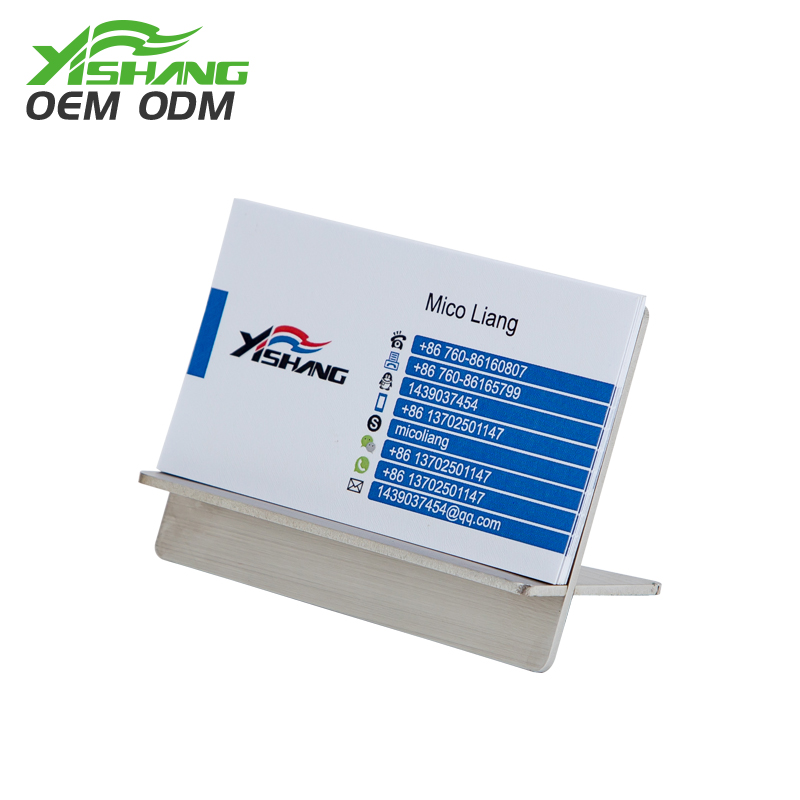 The stainless steel business card display stand is created to accompany any office environment. Easily display all of your company information. The desktop business card stand has a X-shaped design, making it a concise accessory.

The platform is large enough, which ensures there is no trouble displaying a large quantity of business cards. It allows to contain approximately 30 business cards!
Put this visiting card holder on any desk for customers and staffs to easily access information. Avoid missing opportunities with this desk business card holder that has a contemporary style.
The stand easily fits comfortably on any desk, helping keep space more organized. The product's brushed stainless steel design makes them eye-catching and great gifts.
This custom business card holder can be placed at any desktop such as office, reception, waiting room, meeting room, etc.