Model Number

YS-700009

Product Name

Custom Professional Metal Makeup Display Stand with LED Lights.

Size

1) Normal size: 450 * 200 * 1700mm, 500 * 250 * 1800mm, 550 * 300 * 1850mm.

2) Custom size: we recommend that the height not exceeding 1900mm.




Material

1) Iron plate: 0.8mm -1.0mm thickness can be selected.

2) 25 * 25 square iron pipe: 0.8mm - 1.5mm thickness can be selected.

3) Transparent acrylic: 1.0mm - 3.0mm thickness can be selected.

Surface Treatment

1) Powder coating: usually white, other colors can be selected from Pantone color card or RAL color card.




2) Wood grain: dark wood grain or light wood grain, common wood grain as shown in the figure.

Gross Weight

30kg.

Samples

1.Sample is charged.
2. If your delivery time is urgent, please let us know.

Design service

YISHANG provides the free 3D design of makeup display stand.

Custom Service

We can customize according to your requirements, including material, size, structure, color and logo.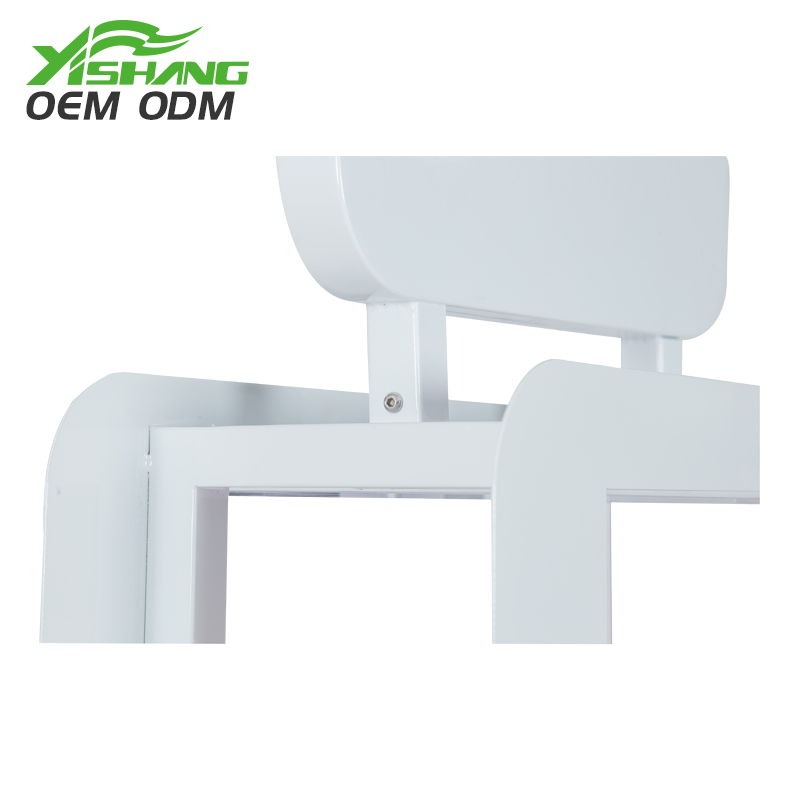 Top Header
1. Shape
Round corner rectangle, round corner square, oval, round or other shapes can be selected according to preferences.
2. Advertising: there are four ways to highlight brand information for the makeup display stand.
1) Silk printing: it can save cost and choose silk-screen printing. However, only simple fonts and patterns can be printed in the silk-screen printing, which are easy to fade after a long time.
2) UV printing: the logo has a three-dimensional effect, and you can choose UV printing.UV printing is more flexible, can print more complex fonts and patterns, and not easy to fade.
3) Mounting picture: picture Logo, you can choose mounting picture. The content of the picture can be freely selected, and the flexibility is very strong, but it needs to be mounted on the head card by hand, so the cost is high.
4) Replaceable advertising: commodity brand often changes, can paste a transparent PVC or transparent acrylic label cover, can be free to replace the advertising board.
3. Fixed mode
1) Hidden screw installation: save packaging volume.
2) Welding installation: save installation time.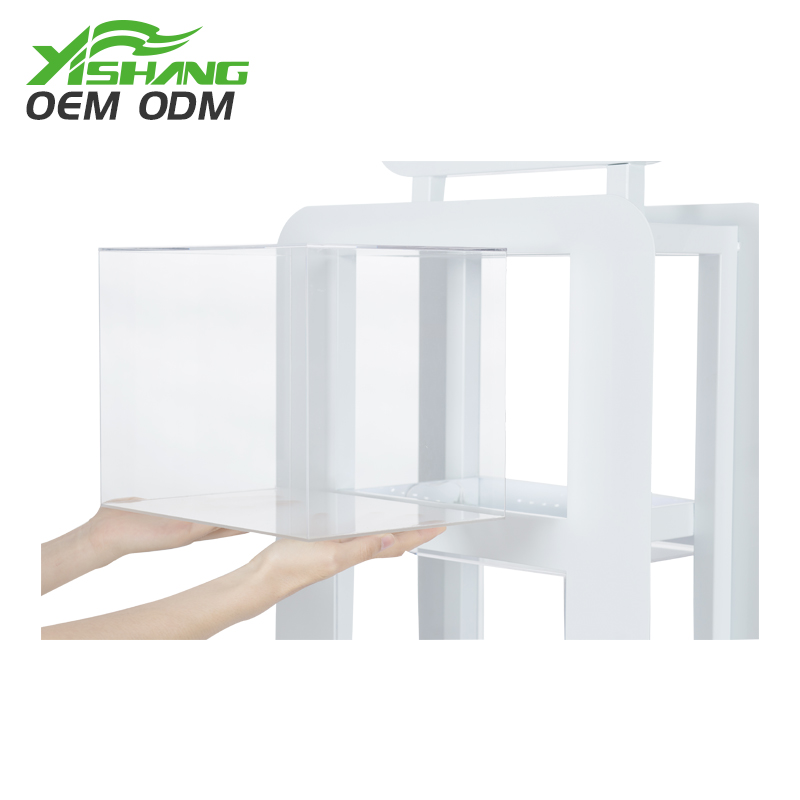 Clear Acrylic Boxes
1. Application
1) Same brand: 3 acrylic boxes can display different series of products of the same brand at the same time.
2) Different brands: each acrylic box can also display products of different brands.
2. Thickness
1) 1.0mm-2.0mm: low cost, strong light penetration, but the three-dimensional sense of the box is not strong enough.
2) 3.0mm: the cost is moderate, the light penetration is moderate, and the box has a strong three-dimensional sense.
3) Above 3.0mm: high cost, low light penetration, heavy box, not recommended.
3. Color
1) Transparent and colorless
2) Transparent color
3) Translucent color
4) Opaque color
4. Advantages of transparent acrylic
Using highly transparent acrylic sheets, with a comparable light transmittance with glass, light transmittance of more than 92%. But it's only half as dense as glass.It is not as fragile as glass and, if broken, does not form sharp shards like glass. The same thickness of acrylic sheet, transparency, the higher the cost will be correspondingly high.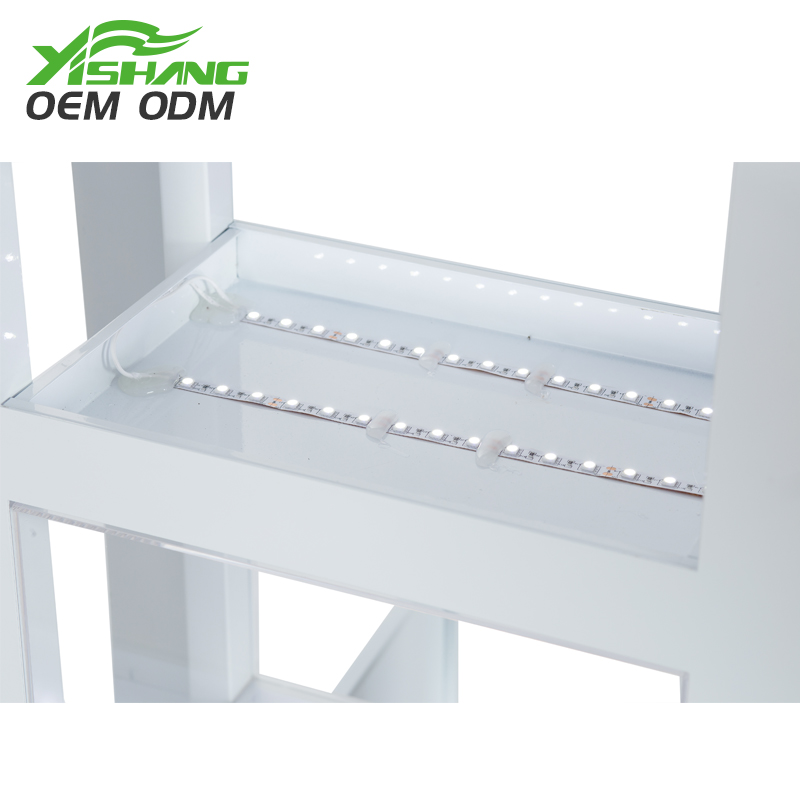 LED Lights
1. Suitable type
1) Strip light: the strip light is soft and not harsh. If the commodity bottle can pervious to light, then you can use strip light upgrade illuminate. (We used.)
2) Spotlight: concentrated light with strong irradiation force. If the commodity bottle cannot pervious to light, then you can use it to shoot the light downward illuminate.
2. Light color
Can choose according to the shop decoration style.
1) Warm light.
2) White light.
3) Natural light.
3. Installation location: for the sake of aesthetics, it is suggested to be embedded into each layer shelf of the makeup display stand. Remove the acrylic boxes, then you can replace the LED lights.
1) Above goods: suitable for spotlight.
2) under the goods: it is suitable to illuminate with strip light.
4. Power
1) Wire plug type: durable, suitable for display rack with power outlets around, the position is not flexible enough.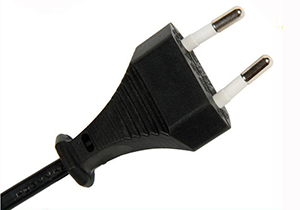 2) Battery type: not enough durable wire plug type, suitable for display frame without power outlet around, beautiful and flexible enough position movement.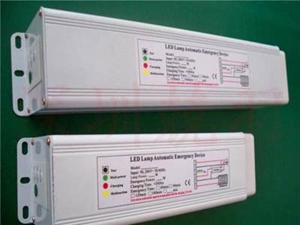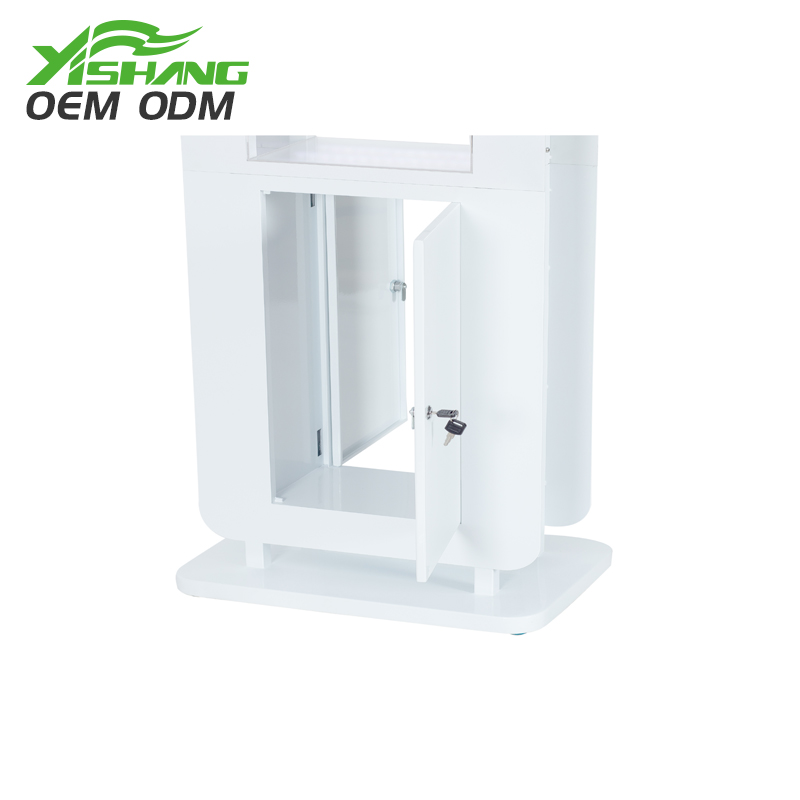 Cabinet
1. Number of cabinet doors
1) Single door: suitable for single makeup display stand, saving cost.
2) Double doors: it is suitable for double-sided professional makeup display stand and more convenient for taking goods.
2. Cabinet door mode
1) Hinged door: the items in the cabinet are relatively expensive. For safety, it is recommended to use the hinged door with lock.
2) Magnetic door: the magnetic door is not suitable for locking, but it is easy to open and beautiful.
3. Lock types:
1) Mailbox lock (We recommend to use this)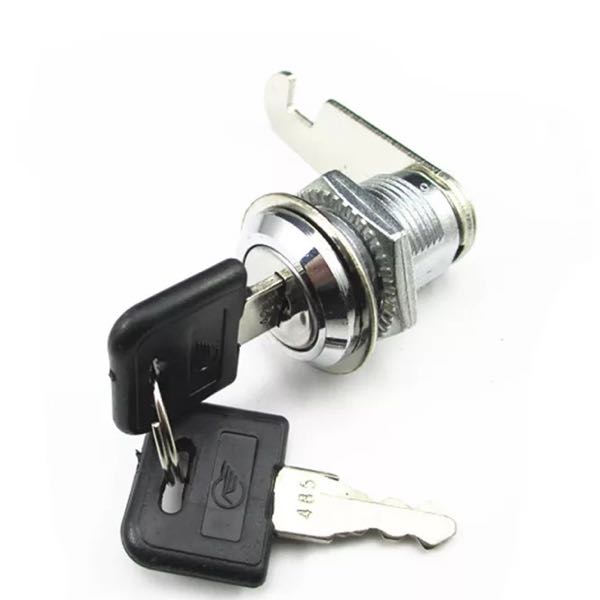 2) Bounce lock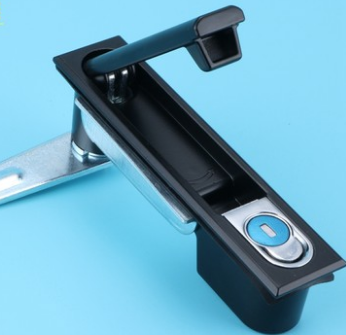 3) Hand-pulling lock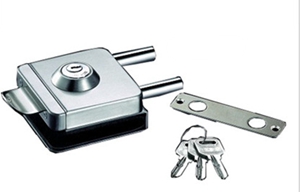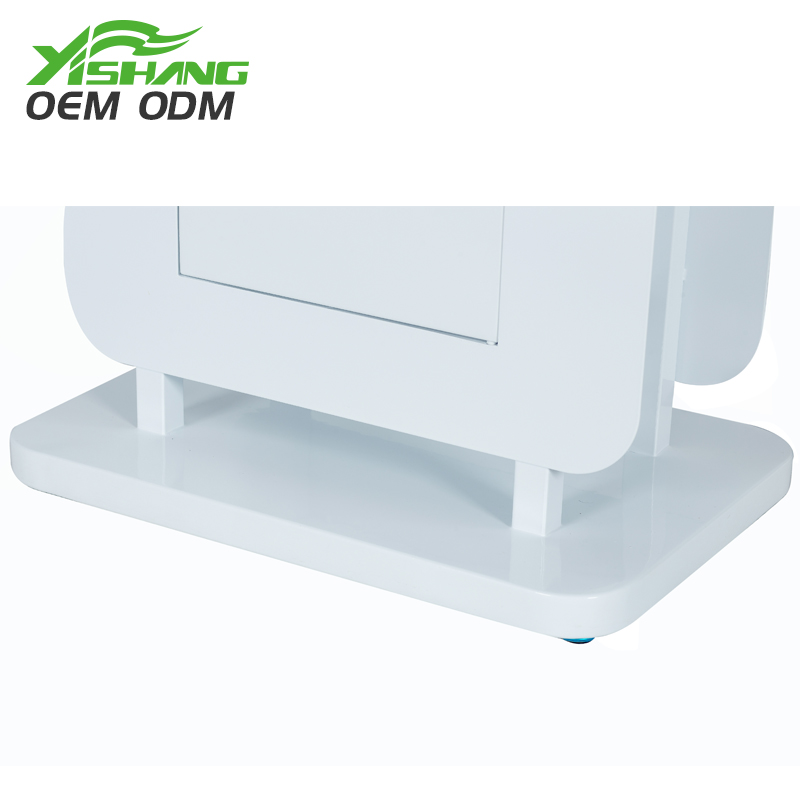 Bottom
1. Non-slip feet
1) Adjustable non-slip foot: adjust the distance between the bottom of the product and the ground, suitable for the display rack containing electronic products.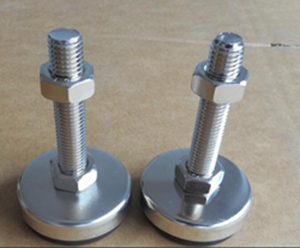 2) Non-adjustable non-slip feet: the distance between the bottom of the product and the ground is fixed, which is suitable for the display rack without electronic products.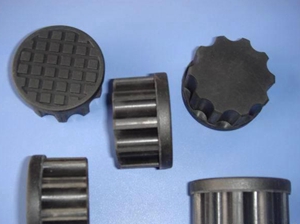 2. Casters:
1) Brake caster: flat or sloping ground is applicable, can not only move at will, but also firmly fixed in the position.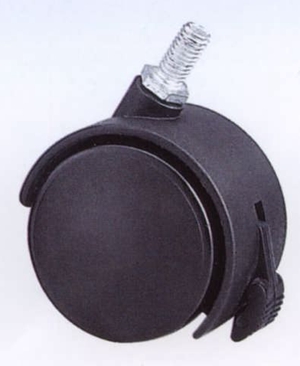 2) Ordinary pulley: it is only suitable for flat and straight ground. Although it can be moved at will, it is not conducive to the fixation of the display frame.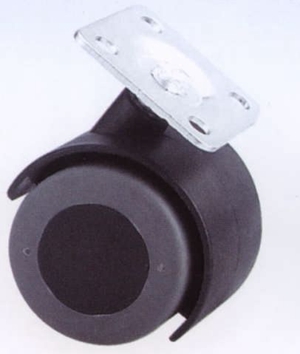 What materials are needed for early stage of custom display stand?
bg
1. Pictures, size and weight of brand products.
2. Target level and application scenarios.
3. Free 3d rough draft (left picture) and design sketch (right picture).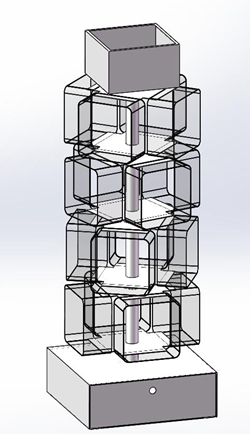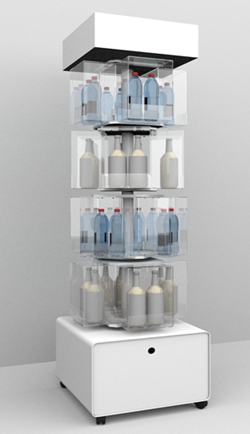 4. Business team provides 24-hour service.
The most popular display stand surface in 2019?
bg
1. Wood pattern on metal products.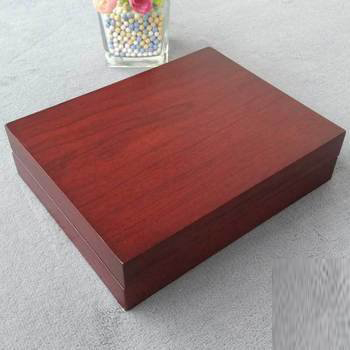 2. Stone pattern on metal products.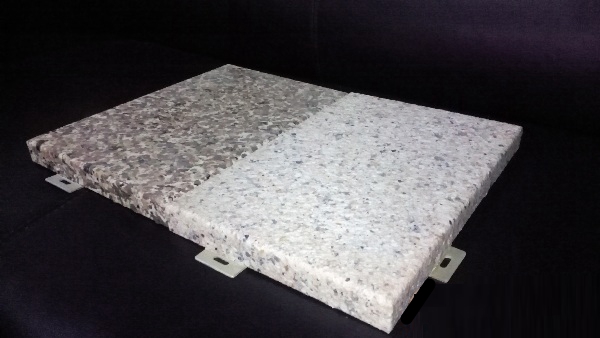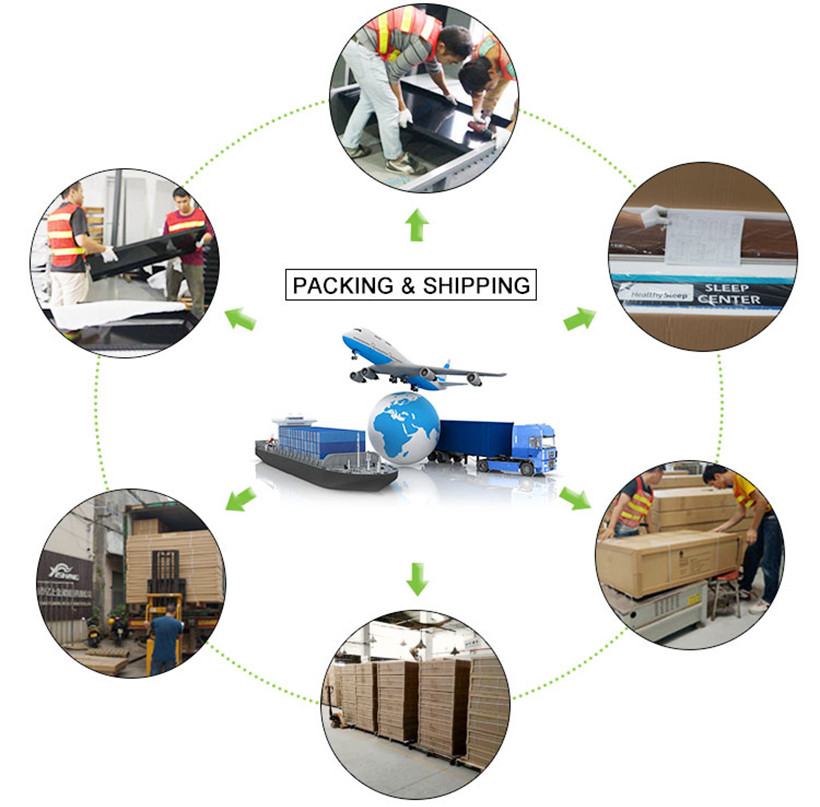 Plastic bags:
1) Material: PO, PE, PVC, Shrinkfilm, LDPE, HDPE, BOPP, etc.
2) Thickness: 0.01mm-0.15mm (commonly used 0.03mm-0.05mm for display rack packaging plastic bags).
3) Type: ordinary plastic bag - large complete display rack conventional use of ordinary plastic bag is not sealed, easy to take out the display rack.
Sealed bag - for accessories or small products, sealed bags are used to prevent goods from falling from the bag mouth.
Bubble:
1) Category: polyolefin foam is commonly used, and polyurethane foam or phenolic foam can be selected as required.
2) Density: conventional density: 7kg/m, 8kg/m, 9/m, 10/m, or other density can be selected according to the product.
3) Thickness: conventional 30mm, or more than 10mm, 20mm or 30mm can be selected as required, and the recommended thickness is not more than 50mm.
Carton:
1) Type: corrugated carton or single-layer carton. Corrugated carton is generally used for export products.
2) Application: generally, A, B and C corrugated cardboard are used for outer packing, B and E corrugated cardboard for middle packing and E corrugated cardboard for small packing.
3) Number of carton layers: there are 3, 5 and 7 layers in general.It is recommended to use 5 layers for general export products and 7 layers for large and heavy products.
Paper angle protector:
1) Type: l-type paper Angle protector, u-type paper Angle protector, bent paper Angle protector, waterproof paper Angle protector, wrap-around paper Angle protector, special-shaped paper Angle protector.L - shaped paper Angle guard is commonly used in display stand products.
2) Commonly used specifications: 30*30*3(mm) 40*40*3(mm) 40*40*4(mm) 40*40*5(mm) 45*45*3(mm) 45*45*4(mm) 45*45*7(mm) 50*50*4(mm) 50*50*5(mm) 80*80*4(mm) 80*80*5(mm) 80*80*7(mm). You can also according to the actual need to custom specifications.