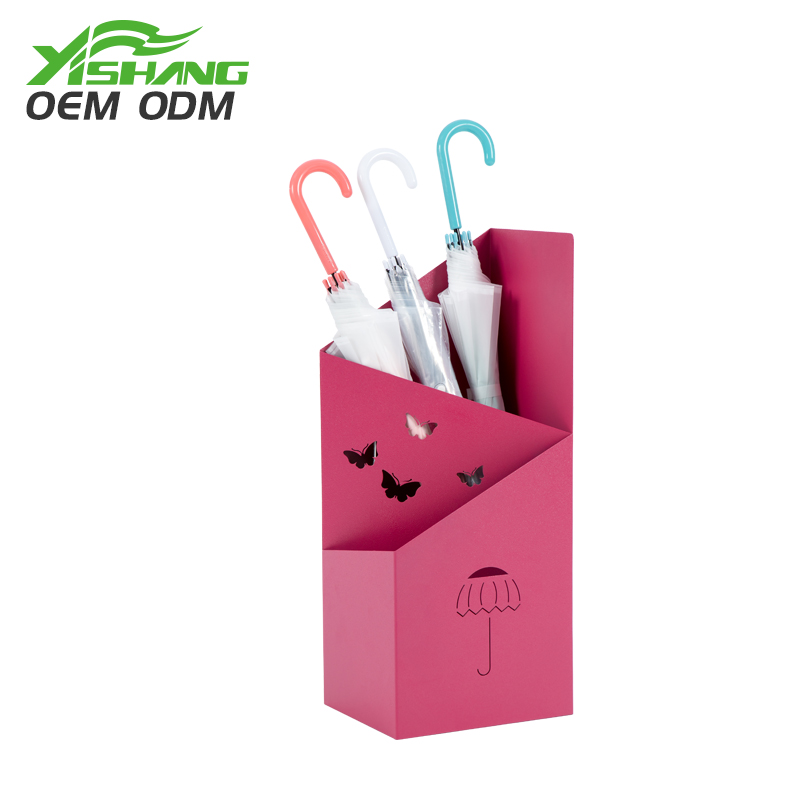 This metal umbrella stand is made of 1.2mm thick metal plate and powder coated with frosted rose red, looks modern and beautiful.
The outdoor umbrella stand is very convenient for anyone in rainy day if you use it. It can be placed in any gate such as store, restaurant, hotel, house, library, office etc.
Placing one piece of indoor umbrella stand in your store gate, customers can put their umbrellas in the holder and the ground will keep dry and comfortable.
The "custom outdoor or indoor metal umbrella stand" is a nice commercial product for all kinds of shops, hotels, restuarant, cafe, home, etc. It can be used inside the door or outside the door.