You can choose the follow size: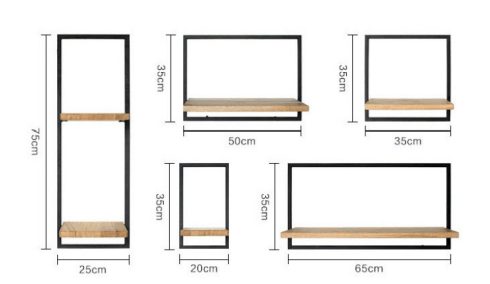 Installation Method for Wall-mounted Shelf
bg
Step 1: prepare the tools (tape measure, pencil, screw, expansion pipe, screwdriver, hammer, electric drill), and put floor mat, newspaper, etc. ) on the floor to prevent debris from falling and damaging the floor.

Step 2: measure the back of the furniture, the distance between the holes, and mark the wall with a pencil.

Step 3: drill holes in the wall with an electric drill and bury the expansion pipe, which is flush with the wall.
Tip: before drilling, transparent adhesive tape can be affixed to the drilling position to prevent the wall skin from falling off when drilling.
The expansion pipe should be flush with the wall.

Step 4: align the furniture hole and the wall expansion tube, screw on the screw.