Custom Metal Wall-mounted Bookshelf for UK Customer
Client Lawson is from a UK company that designs and sells home decors. In March 2019, his company developed a new line of metal wall-mounted bookshelf.
Customers worried about purchasing in China:
1. Is the supplier a leading metal processing factory?
2. Is the size the same as the drawing?
3. Is the surface treatment up to standard?
Why does the customer choose us in many Chinese factories?
1. Help customer improved product design
In mid-March 2019, Lawson sent us a picture of the metal wall-mounted bookshelf and asked if we could do it. We are a leading metal manufacturing factory with 23 years of experience. This product is very simple for our company, so the salesman replied to Lawson in 5 minutes, and salesman recommended to change the right angle of the bookshelf to round angle to ensure the safety. Lawson was very satisfied with the improved bookshelf design.
2. Completed the sample within 2 days
After confirming the size, Lawson ordered the sample.
We produced semi-finished products on the first day, the salesman measured the various dimensions of the product, and used books to ensure the practicality of the bookshelf, which were taken photos and sent to Lawson for confirmation.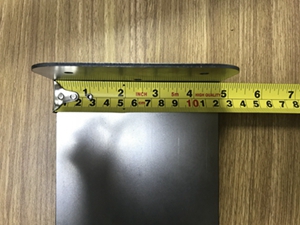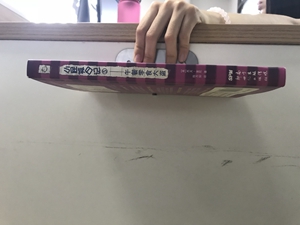 After Lawson confirmed the size, we performed the surface treatment - powder coating of the bookshelf on the second day. Because the customer was more worried about whether the surface treatment can meet the standard, we took a sample of the powder coating process video to Lawson to see, so that he can rest assured.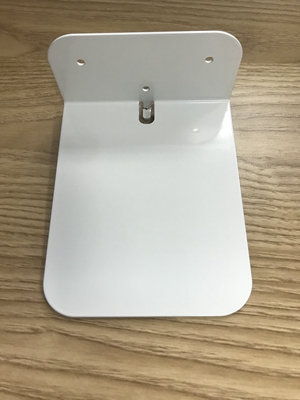 3. Strict mass production control
After receiving the sample, Lawson's company marketed the metal wall-mounted bookshelf, which reflected the effect. So in early May 2019, Lawson ordered 500 pieces.
Inspected raw materials: We inspected the raw materials and used a micrometer to measure the thickness of the raw materials to ensure the thickness of the raw materials and correct quantity to avoid delays in delivery.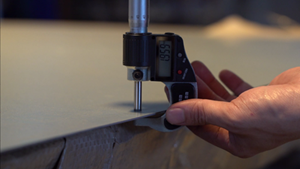 Reported production: In order to reassure Lawson and ensure a 0% production error rate, we took photos and video of each production link and reported to our customer.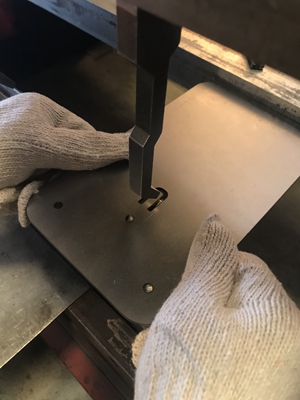 4. Third party tested
This was the first time Lawson has worked with our company in batches, so a third-party inspection company was hired to inspect all products before shipment. After various series of tests, the results proved that the size were correct, the powder coating was up to standard, and the bearing strength was qualified. All products are 100% qualified.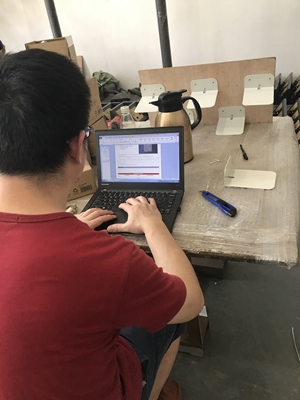 In mid-July 2019, Lawson received the goods and began selling. The customer said that 200 pieces had been sold in early August and he planed to order 1000 pieces again in early September.