1. Material: cold-rolled steel plate and 201 stainless steel.
2. Dimensions: 410 x 480 x 1170mm.
3. Pallet cart: it can be moved freely, succinct and beautiful.
4. Top: can store food and trays.
5. Side logo: stick self-adhesive paper on the side board. You can also choose the following processing methods:
1) Silk-screen printing: it can save cost. However, it can only print simple fonts and patterns, which are easy to fade after a long time.
2) UV printing: logo has a three-dimensional, it is more flexible, can print more complex fonts and patterns, and not easy to fade.
3) Mounting picture: the content of the picture can be freely selected, and the flexibility is very strong.
7. Putter: it is made of round pipe.
8. Middle part: with 8 layers of stainless steel tray bracket. People can pick up the tray at any time.
9. The pulley:
1) Brake pulley: flat or sloping ground is applicable, can not only move at will, but also firmly fixed in the position.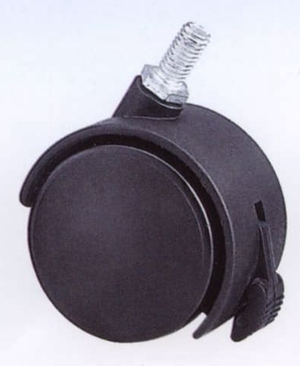 2) Ordinary pulley: it is only suitable for flat and straight ground. Although it can be moved at will, it is not conducive to the fixation of the display frame.