Product

Custom Metal Pipe Bending and Welding Fabrication from China Factory

Model No.

YS-2100017.

Technology

Laser Cutting, bending and welding.

Measurement

Customized measurement.

Material


1. Normal wall thickness of iron pipe: 0.8mm - 1.2mm

2. Normal wall thickness of stainless steel pipe (201/304/316) : 0.7mm - 1.0mm

Color

1. Normal colors of iron pipe: white, black, gray.

2. Normal color of stainless steel pipe: original stainless steel color.

Surface Treatment

1. Iron pipe: powder coated, galvanized, painted, etc.

2. Stainless steel pipe: electroplated, brushed, polished, sandblasted, etc.

Features

High precision, tolerance is only 0.1 - 0.2mm.

Sample

Welcome to customize a sample to inspect the quality.

Services

Professional custom metal fabrication services.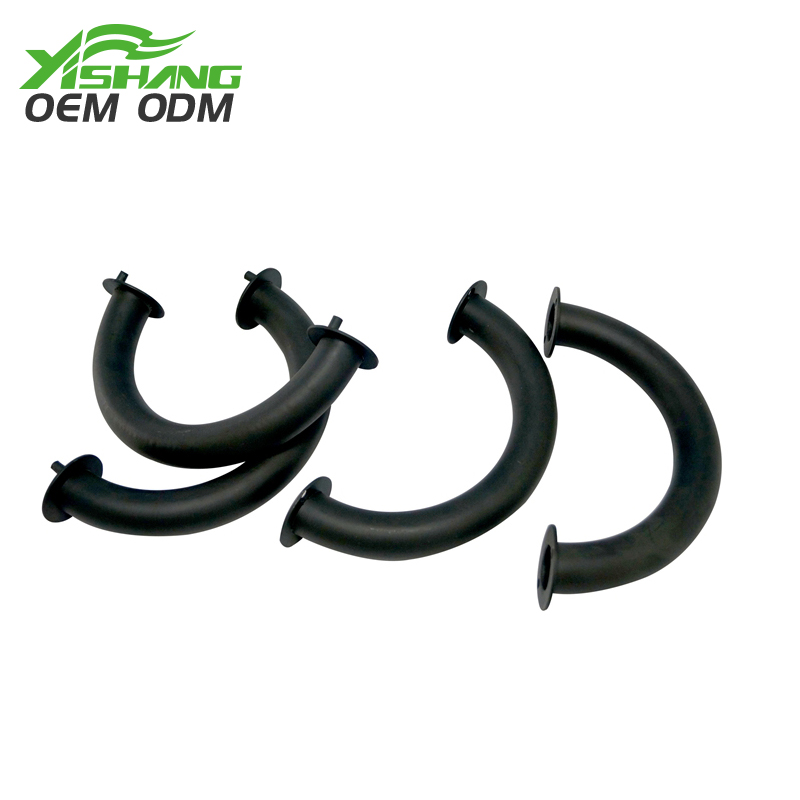 Pipe Bending Process
All our metal pipe bending parts use CNC pipe bender.
All pipes are accompanied by more or less defects or changes (dimensional tolerances, chemical composition fluctuations, tensile, elastic, etc.) that will affect the bending quality. This is why the bending of the fitting is not as good as expected in terms of quality, accuracy and repeatability. Usually a bend operator needs to have a lot of expertise to deal with these changes.
At YISHANG, we have integrated more than 20 years of pipe bending knowledge into our CNC pipe bender process. Now you can get perfect results regardless of the skill of the operator. As soon as the standard bending data is entered, the device will search and reference the previous bending experience in the database to automatically generate the workpiece program to ensure that the first piece can bend properly. Again, this function applies to both fixed and variable radius bending.
This ability eliminates the need for manual adjustments that were once necessary for a good finished product.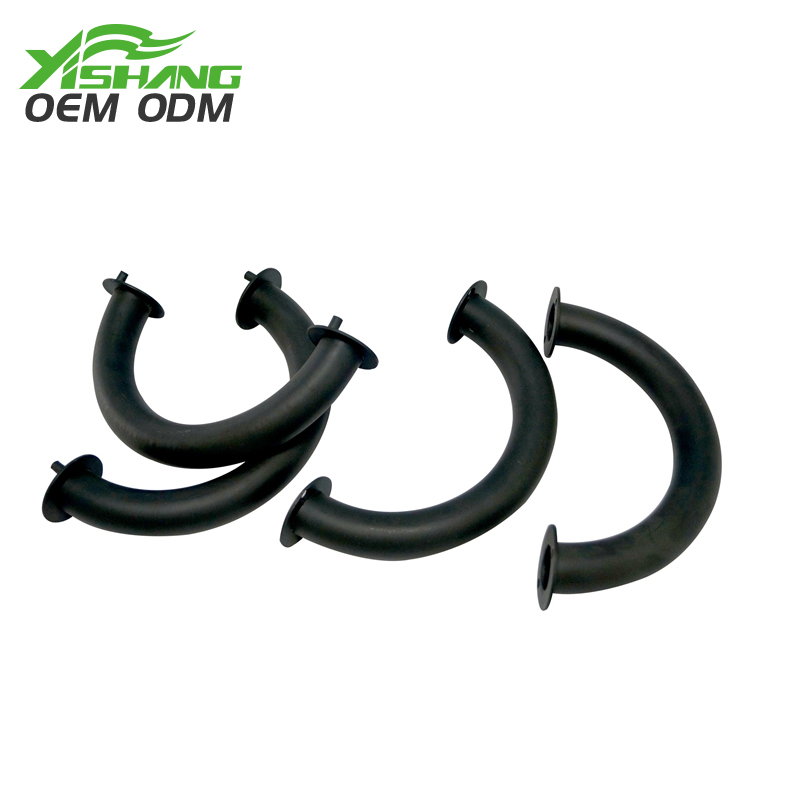 Welding Process
Iron pipe: carbon dioxide welding, using 0.8mm - 1.2mm copper plated wire.
Stainless steel pipe: dc argon arc welding, using 0.8mm - 1.2mm stainless steel wire.
Welding standard: melting degree up to 100% (steel current 35v - 50v, iron current 40v - 50v). Requires the welding diameter of 5mm x 5mm (to reach the acceptance standard of large-scale engineering).
Welding instructions: in the use of carbon dioxide welding to maintain the current should be large, welding method slightly slower to achieve the desired thickness and welding width.
Packing method
1. Small bending pipes: carton, foam, plastic packaging.
2. Large bending pipes: bubble film, paper packaging.
Packaging materials
1. Plastic bag
1) Material: PO, PE, PVC, Shrinkfilm, LDPE, HDPE, BOPP and other alternative, our company mainly USES PO or PE plastic bags.
2) Thickness: 0.01mm-0.15mm (usually 0.03mm-0.05mm).
3) Type: ordinary plastic bag - unsealed ordinary plastic bag is commonly used in the integrated display rack to facilitate taking out the display rack. Airtight bag - airtight bag is suitable for disassembling or small products to prevent goods from falling from the mouth of the bag.
2. Bubble

1) Types: polyolefin foams are commonly used, and polyurethane or phenolic foams can be selected as required.
2) Density: conventional 7kg/m cubed, 8kg/m cubed, 9/m cubed, 10/m cubed, other densities can be selected according to the product.
3) Thickness: conventional 30mm, or more than 10mm, 20mm or 30mm can be selected according to needs, the recommended thickness is not more than 50mm.
3. Carton
1) Type: corrugated carton or single carton, corrugated carton is generally used for export products.
2) Application: cartons used for outer packing generally use A, B and C corrugated cardboard, medium packaging USES B and E corrugated cardboard, and small packaging USES E corrugated cardboard.
3) Number of carton layers: there are 3, 5 and 7 layers in general.It is recommended to use 5 layers for general export products and 7 layers for large and very heavy products.
4. Bubble bag
1) Dimensions: 20cm wide, 30cm wide, 40cm wide, 50cm wide, 60cm wide, 70cm wide, 80cm wide, 120CM wide, 150CM wide, 160CM wide. (can be cut or bagged according to user's requirements)
2) Bubble diameter: Φ 6 mm (small buggle), Φ 10 mm (middle bubble), Φ10-28 mm (big bubble).
3) Bubble height: 3mm, 4mm, 5mm, etc.
4) Unit area weight: 30g-160g/m2
5) Classification of raw materials: high-quality new materials (white and bright color), recycled materials (recycled bubble film and other reprocessing, due to impurities, dark color)
Custom Service from YISHANG
bg
1. You just need to tell us what you think and what you want.
2. You can enjoy 24 hours free customized professional knowledge insights analysis.
3. One free design plan.
Contact us at huxanhe@zsyishang.com