Custom Metal Jewelry Display Stand For Australia Customer
Country: Australia
Customer goal: custom jewelry display rack
Customer pain points:
1. The quantity is too small, will the supplier take it seriously?
2. It is far away from the Chinese supplier and cannot go to the factory for quality inspection.
3. Find a long-term supplier of professional custom display stands.
Communication process:
Venso is an Australian design company that needs to find a partner supplier to design a jewelry display rack for customers. So on March 13, 2019, I worked with YS on this project.
Sample
First, improve the drawings:
According to the information given by Venso, there is only a simple hand drawing. According to Venso's technical requirements and our own experience, we have created CAD drawings, SolidWorks 3D drawings and solutions for Venso confirmation.
1. Customer requirements:
1) The entire display rack needs a wave type.
2) The second and fourth layers add a concave groove notch to better hang the earrings.
3) The bottom needs to be strong and will not swing.
2. Our suggestion:
1 Use a laser to cut wavy curved and concave grooves.
2 Designed with a C-shaped base to prevent product sway.
The design shown in the drawing:
Second, sample confirmation:
Our company made a sample of the jewelry display rack in 3 days to confirm to the customer. In order to better protect the product, we added screws to the bottom of the product.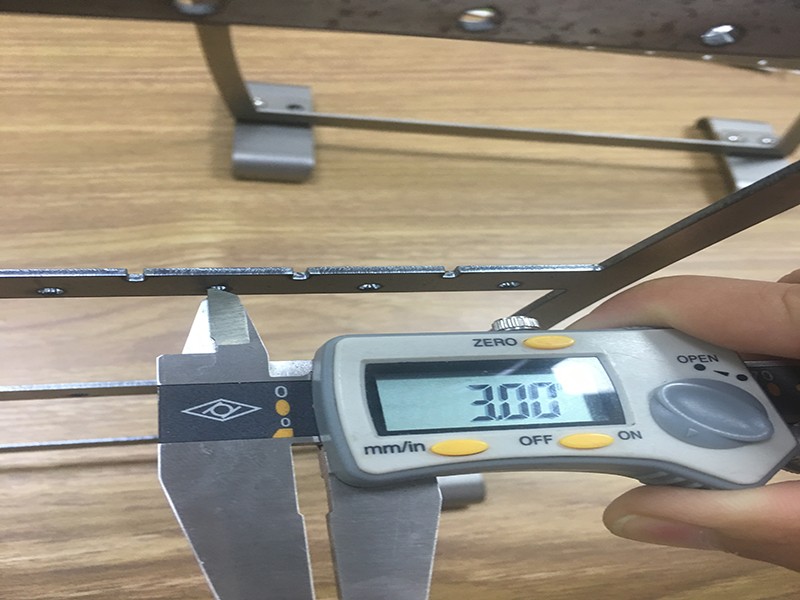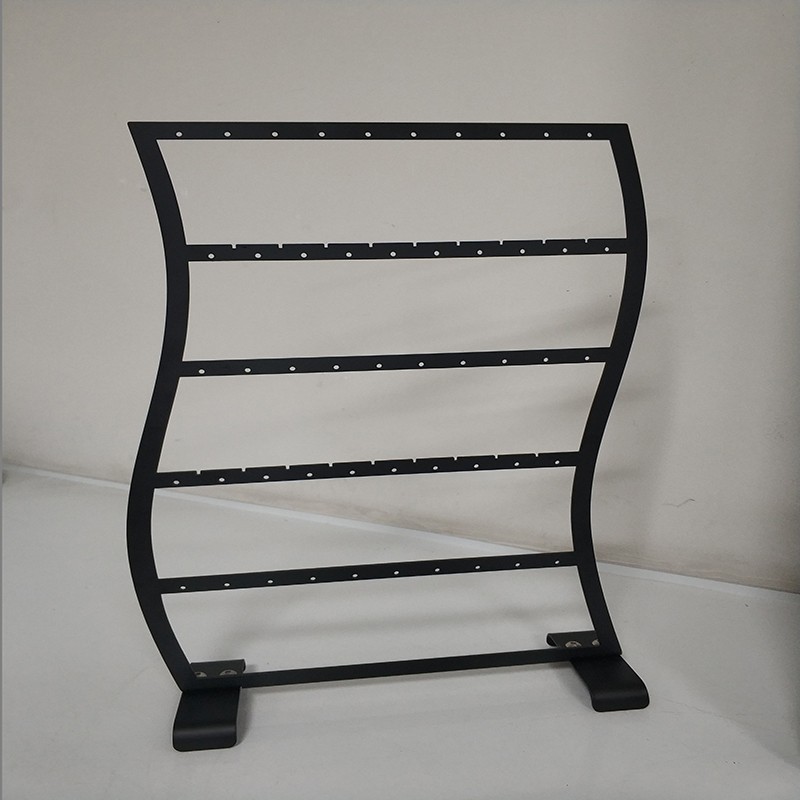 Why does Venso choose us?
1. Direct factory, the price has an advantage
Yishang is a factory with design and production capacity. It is different from trading companies and saves customers about 20% of the cost.
2. Can advise customers on technical aspects
With more than 20 years of actual production experience, Yishang looked at Venso's simple design drawings, and for certain specific practices, Venso provided suggestions for modification that both saved production costs and achieved the same effect.
3. Pre-production drawing confirmation, sample confirmation
After the order was confirmed, Yishang provided a flat drawing for Venso. Before mass production, Yishang made a model to determine Venso according to the regulations in the factory. Two aspects of double confirmation, to ensure that the production of accurate products for customers.
Yishang Company hopes to grow together with our customers, from small orders to big orders, and grow together!