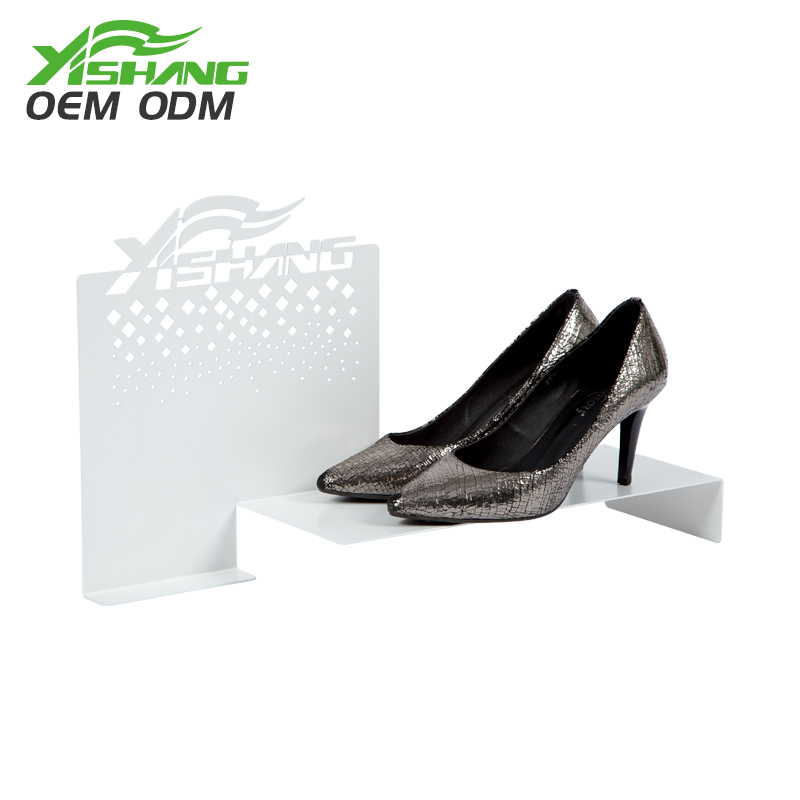 This countertop metal shoe display stand is a good choice for the chain stores of shoe brand. Why?
1) Made of hard metal materail (iron), so it is durable and can be used for at least 3 - 5 years.
2) Made of good powder for the finish, so the the finish is smooth and uniform.
3) Made of concise structure to display single sneaker or a pair of high-heeled shoes.
4) Made of hollow out logo, so the shoe display stand is more attractive and unique.
The "custom creative countertop metal shoe display ideas" can be displayed in all kinds of shoe stores or shoppe. It is free standing and portable on countertop, looks elegant and eye-catching.