The Feet
1. Number of feet: our company use 4 feet to stabilize the whole commercial display rack, or 3 feet or 5 feet.
2.Feet shape:
1) our company adopts 25mm*25mm square iron pipe as the bottom, and can choose 30mm*30mm, 35mm*35mm, 40mm*40mm and other conventional sizes.
2) iron round pipe with diameter of 25mm-40mm can also be used as the feet.
3. Seal the pipe mouth in the following two ways:
1) rubber plug: adopt the common plastic rubber plug of corresponding size to seal the pipe mouth, which is easy, convenient and low cost.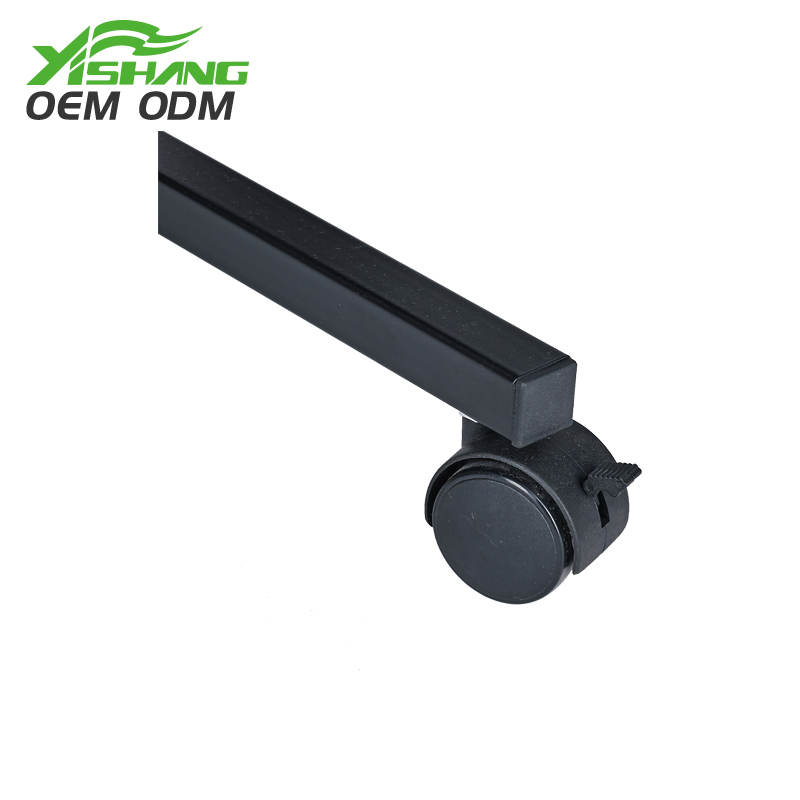 2) welding metal sheet: welding the corresponding size of the iron sheet to seal the pipe mouth, this method needs to be polished after welding, the cost is twice as high as the rubber plug.
Why seal the nozzle? The material of the sole is iron. It is difficult to spray powder in the tube and easy to rust after long contact with air.Sealing the pipe orifice can not only slow down the rate of rust inside the pipe, but also ensure the aesthetics of the display frame.
The Castors
1. Brake casters (right picture): can be used on flat or inclined ground, not easily deviated from the original position, easy to use.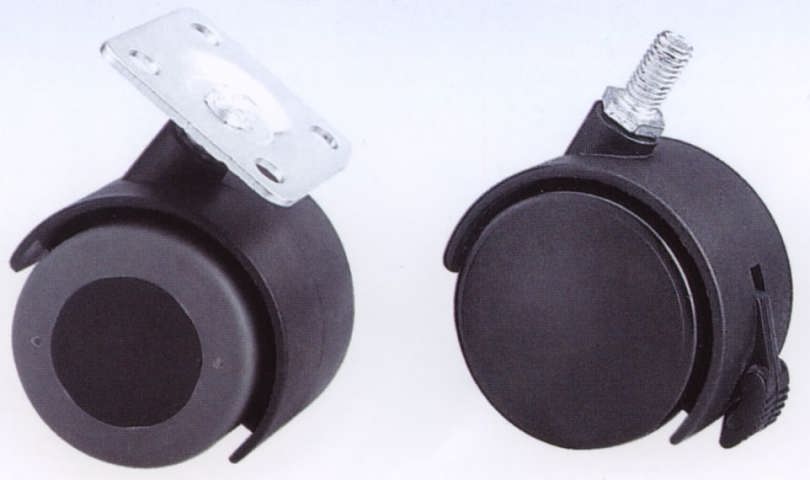 2. Common casters (left picture): it can only be used on flat ground. It is easy to deviate from the original position when rotating.