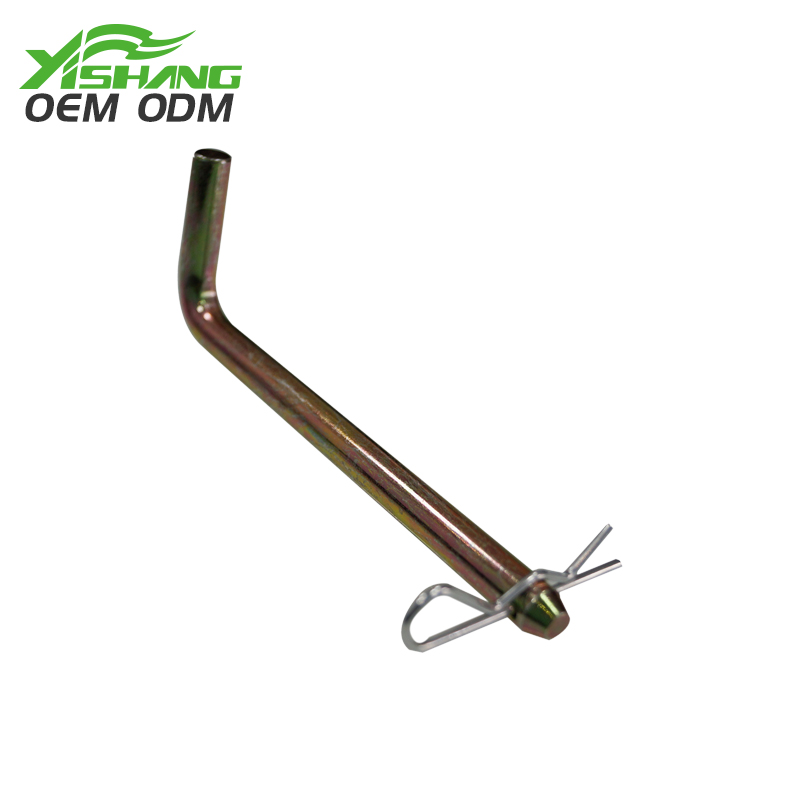 YISHANG can manufacture all kinds of metal wire or rod for you. The surface treatment of this product is color-plated zinc. There are also silver, black and other colors for selection.

Zinc plating refers to a surface treatment technique in which a layer of zinc is plated on the surface of a metal, alloy or other material for aesthetics, rust prevention, and the like. The main method currently used is hot-dip galvanizing.
The galvanizing solution has two types of cyanide plating solution and cyanide-free plating solution. The cyanide plating solution is divided into micro cyanide, low cyanide, medium cyanide, and high cyanide. The cyanide-free plating solution includes an alkaline zinc plating solution, an ammonium salt plating solution, a sulfate plating solution, and an ammonia-free chloride plating solution. The cyanide galvanizing solution has good plating ability, and the obtained coating is smooth and meticulous, and has been used for a long time in production. However, due to the high toxicity of cyanide, the environmental pollution is serious. In recent years, it has been tendency to use low cyanide, microcyanide and cyanide-free zinc plating solution.
The package method is that whtie foam, plastic bag and export KAA carton which can protect the galvanized rods from damaging.
Each packaging will be tested for collision to assure it is strong enough and won't have problem during the transportation. In this way, we can ensure customer can receive the perfect products.