Item No.

YS-2100032

Product Name

Custom 201 304 316 Stainless Steel Pipe Fabrication Company

Process
Laser cutting, welding, grinding and polishing.


Material

You can use 201, 304, 316 stainless steel pipe or plate.

Size


1. The product size is customized according to your drawings and requirements.

2. Pipe size: 20*10mm, 30*10mm, 20*20mm, 40*10mm, 40*20 mm or larger pipe.

Surface Treatment


The stainless steel pipe that shown in the picture is polished surface. You can choose brushed, sandblasted,

electroplated or other surface.

Sample

Welcome to make a sample from us to check the quality.

Services

Yishang offers 23 years experienced custom services of stainless steel fabrication.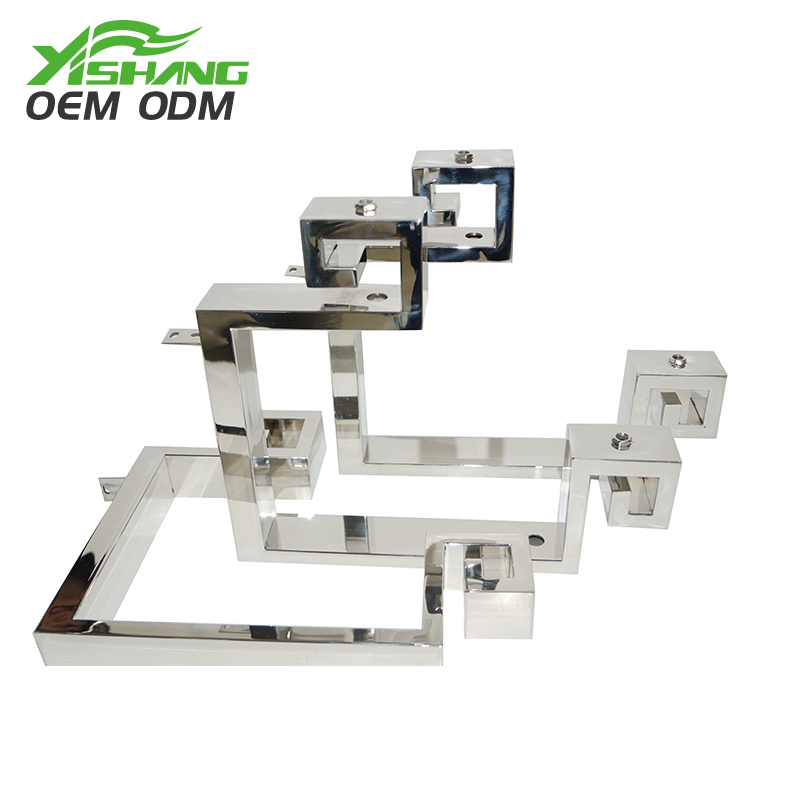 Process of stainless steel pipe fabrication
1. Cutting: using high precision laser cutting machine to cut, no burr, no deformation of material surface, high cutting quality.
2. Welding: DC argon arc welding, use 0.8 - 1.2mm stainless steel wire. The melting degree reaches 100% (stainless steel current is 35v - 50v, iron current is 40v - 50v), and the welding width is required to be 5mm x 5mm, which meets the standard of large-scale engineering.
3. Grinding: polish the welding mark, the angle meets the drawing standard, the grinded surface is smooth enough, no shadow, no hole, no gap, no seam.
4. Polishing: remove oxidation layer, shallow scratch and other problems affecting the appearance. After polishing, ensure that the surface gloss is consistent with the surface gloss of raw materials.
Stainless steel pipe surface treatment
1. To prevent fingerprints and dust, the mirror, brushed or sandblasted stainless steel surface can be added spray molding.
2. In areas with severe acidity, the 2B surface can be powder coated to protect the product surface from external erosion.
Fast production cycle.
1. Sample: can be completed within 2 working days after confirmation of all product details.
2. Batch production: the production time is 10 - 13 days. We can provide different production schemes for you to choose according to different products and different production processes.
YISHANG is a professional stainless steel pipe fabrication company, welcome to contact us if you need our help!