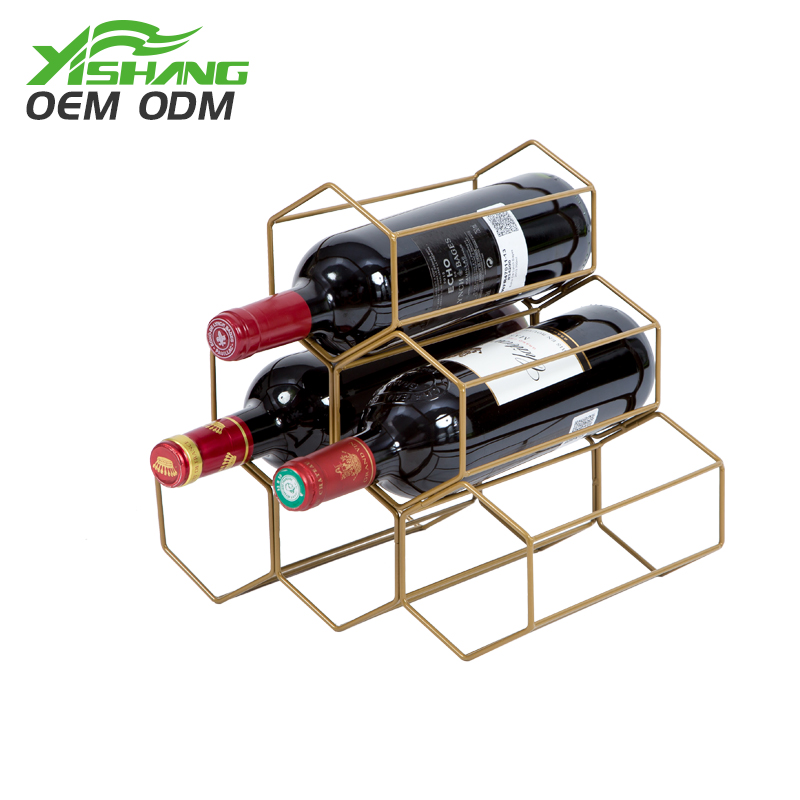 The appearance of this metal wine rack is concise, there are 6 hexagonal diamond grids to hold the bottles of wine. You can stack the wine bottles into the grids directly, it is convenient for using and it saves space.
The first layer of the countertop wine rack can hold one bottle, the second layer can hold two bottles and the third layer can hold 3 bottles, its structure is stable and not easy to fall over itself.
Made of metal wire material, the standing wine rack looks not only concise, but also lightsome on the table.
You can place this countertop standing metal wire wine rack at home such as living room or kitchen, club, restuarant, even feast.