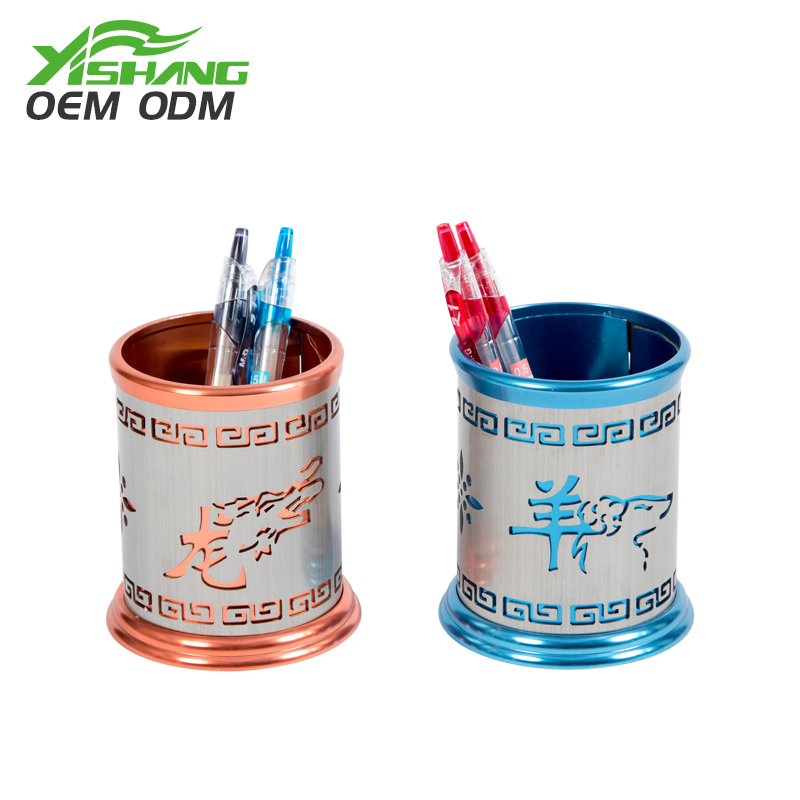 Are your pens on the desktop pell-mell? How to make your desktop more tidy? A durable metal pen holder may be your best partner.
Our pen holder has hollow Chinese zodiac animal pattern, with Chinese characteristics, suitable for people who like Chinese style.
The pen holder is made of stainless steel and aluminum, it won't be rusty and can be used for 3 - 5 years.
The "Chinese style metal pencil and pen holder for desk" is a nice product and can be placed in office, study room, classroom and other occasions.