Custom Metal Stainless Steel Letters Sign from Canada
Country: Canada
Customer objective: to find a professional non-standard customized supplier in China.
Customer pain point: afraid to find not professional manufacturers.
Product name: metal letters sign
On June 19, 2018, we received an inquiry from Matt, a Canadian customer, via alibaba international website. Matt mainly wanted to customize the shelves and metal lettering for the new store.
Communication process:
The customer has his own design drawings, requiring our company to produce metal letters and stainless steel supports according to his design.
After checking the drawings, our company gives the following suggestions:
1. Change the fixed mode of the back plate.
2. Change the fixing hole of top and bottom support panel to countersunk head hole to better fix the panel with flat head screw.
3. Metal fonts are processed by laser welding and spot welding.
4. Weld threaded nails on the back of metal letters to fix them on the back plate.
5. Change the color of the back plate to matte black.
Method and speed of drawing confirmation: we will provide the proposal to the customer, the customer agrees with our proposal, and within 3 hours modify the new product drawing according to the above proposal for the customer's confirmation.
Product quotation: the technical department will provide the quotation to the customer within 15 minutes after the customer confirms the new drawing.
Confirmation of quotation: after receiving the quotation, the customer will place an order to our company through the credit guarantee system of alibaba platform.

Order production process:
1. Production process: send pictures of raw materials, accessories and sample production process and video to customers. Objective is to involve customers in our sample production process and provide timely feedback and reasonable solutions.
2. Sample verification process: after the sample is completed, we will conduct QC on dimensions, angles, surface treatment and other aspects. And send QC video, pictures and sample proofs to the customer for confirmation. Objective is to let the customer know that all dimensions are in accordance with his confirmed drawings.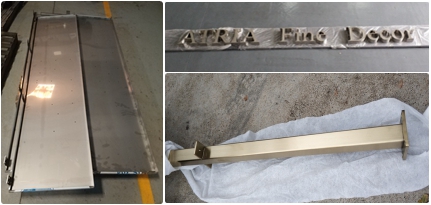 Packing:
For routine display products, we adopt the following packaging methods: PO plastic bag, paper corner guard, foam and KAA carton packaging.
Customer requirements: each product is individually packaged, one box for more than one product.
As shown in the figure: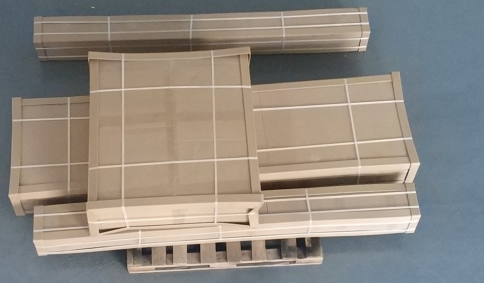 Customer feedback and ready-made installation pictures:
The 3D letters: Everything about this order is perfect. I'm very satisfied with the product, quality and time.They are excellent professionals working in this company.Amazing quality.
Black plate: The products I received are based on our design and drawing. They offer exactly the same size without any mistakes.That's impressive.
Sqaure tube: the finishing is much better than I expected, so it makes me happy.