Custom Sheet Metal Parts and Electronics Metal Enclosure From Korea
Customer Sam is from a Korean brand-based company that used to buy parts in Korea. However, the procurement target moved to China in 2018.
Customer was worried about the problems in China:
1. Is the technology of the Chinese factory the same as that of Korea?
2. Is the price of a Chinese factory cheaper than that of Korea?
3. Is the delivery time of the Chinese factory fast?
4. Is the packaging of the Chinese factory strong enough?
Why did Sam choose us in so many Chinese factories?
Best Guarantee Way for Customer
On August 9, 2018, Sam asked if we could accept escrow payments, but most factories in China do not accept this payment method. Considering that Sam is working with Chinese suppliers for the first time, and worrying about product problems, it is normal to want to be guaranteed. So in order to help our customers, we sent Alibaba Trade Assurance information to Sam and suggested that both parties dealt by Alibaba Trade insurance. In the end, Sam accepted our advice because he knew that Alibaba Trade Assurance is the most secure way for foreign customers to cooperate with Chinese suppliers.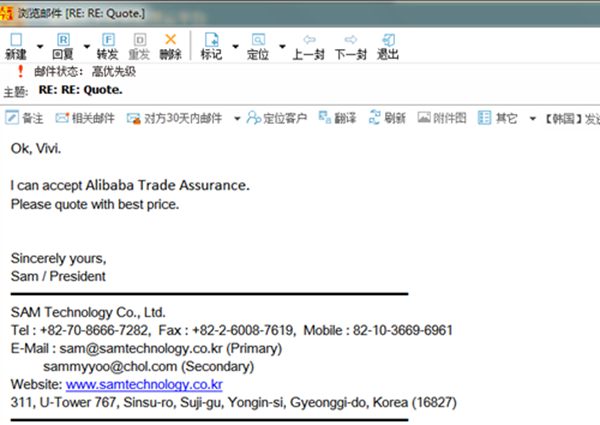 1 hour analysis drawing & 5 hours quotation
On August 9th, Sam sent us metal parts for 10 electronic products. It took us one hour to analyze all the drawings and four hours to calculate the price. Through analysis, we suggested Sam that the process of one stainless steel parts can be changed from die stamping to laser cutting to save the cost of the mold. Sam replied that he would compare it with other suppliers.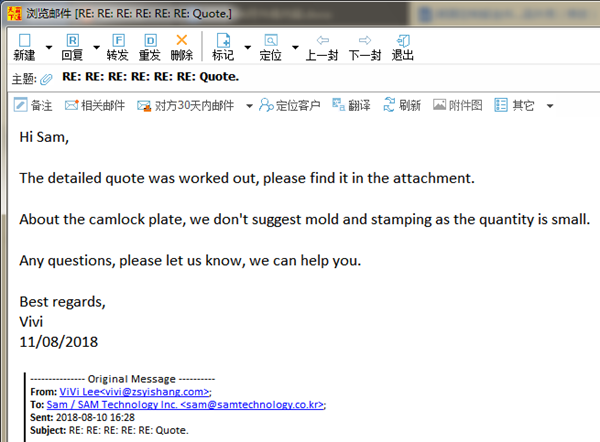 On August 13, the customer again sent us 2 electronics metal enclosures to quote and we quoted again within 5 hours.
Sample was finished within 3 days
On August 17, 2018, Sam ordered 20 sets of samples and indicated that he would visit our company on August 22, 2018.
In order for Sam to check the finished products when he visit our company, the management and production departments cooperate with each other. All samples were completed on August 21st.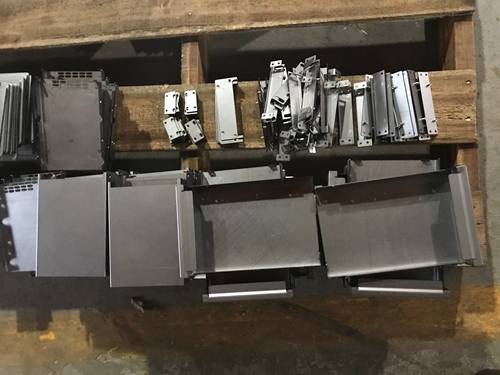 Professional service
During the visit on August 22, technicians, salesmen and price checkers were on hand to answer Sam's questions and give suggestions on product modification. We demonstrated the packaging process on site, Sam no longer worried about packaging problems.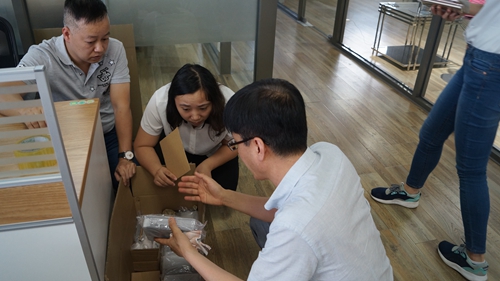 Mass production control
On August 27, the customer ordered bulk quantity.
First sample: the first sample was produced within 2 days. The first sample modified the imperfections of the old sample and we sent it to Sam for confirmation.
Inspection of raw materials: after Sam confirmed the first sample, we first checked the raw materials to ensure that the raw material thickness is correct and make sure the quantity is enough so as not to delay the delivery.
Report production: in order to reassure Sam and ensured the production error rate of 0%, we took photos or videos of the QC in each process, and sent them to Sam.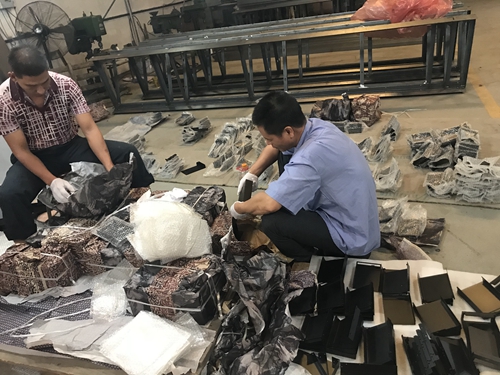 Packaging test
The first package was crash-tested, and then the package was opened to see if there is anything wrong with the product.
Each package was not more than 10kg for easy shipment.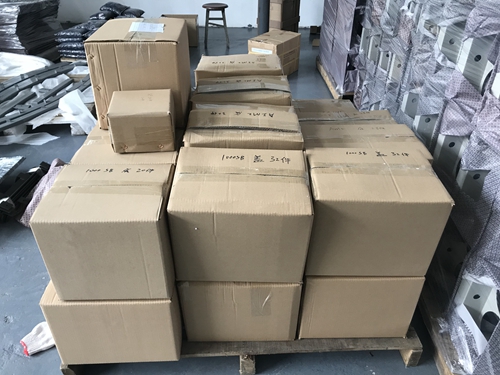 These are the reasons why Sam choose us. No matter the order amount is large or small, we will try our best to help every customer and make every customer feel that our service is great!