Custom Metal Wall Shelf from Australia
Country: Australia
Customer Goal: Customize two types of metal wall shelf
Pain points of customer:
1. Quantity is small. Worried about whether will the supplier handle it seriously
2. The total amount of this custom metal shelf project is not high. If customer go to the factory for quality inspection, the cost of the ticket is relatively high.
3. During the delivery period, China's Mid-Autumn Festival and National Day holiday may be affected.
Product Name: Custom metal wall shelf
PHHM is chain beauty salons in Australia. They hope to purchase two lengths of custom wall mounted shelves to use in their salons. Then they send out a RFQ in Alibaba on August 6, 2018. The salesperson on the company actively contacted the customer. The process of communicating product details and quotations was completed.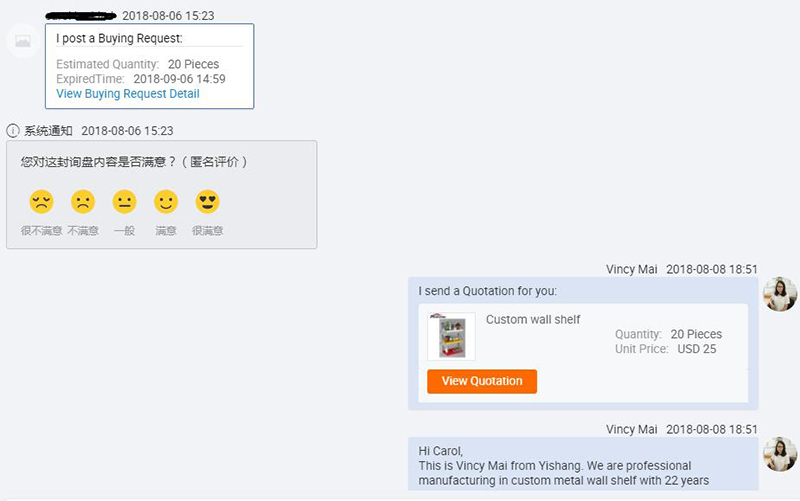 Why PHHM would choose us?
1. Quick quotation
From the discovery of RFQ to the quotation, YS took only one hour.
2. Competitive and "real" quotation
The total amount of the customer's first trial order is small. But YS does not treat it differently, providing customers with a good price.
3. Drawing confirmation and sample confirmation before production
The customer's inquiry has no drawings, only images downloaded from the network. Based on the customer's ideas and combined with production experience, Yishang designed the production drawings for customer confirmation. Even a small number of orders, low amount, YS completely confirm the details of the size, model in accordance with customer according to consistent standards.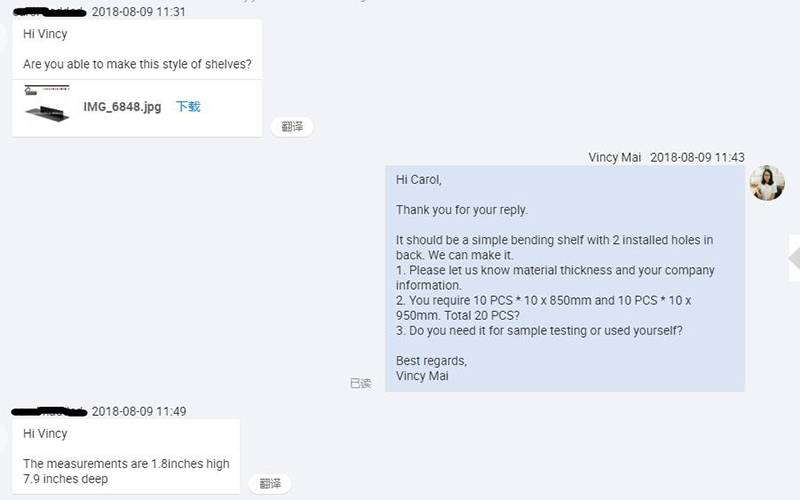 4. Accurate lead time
The delivery period coincides with the Mid-Autumn Festival and National Day holiday in China (up to 10 days in total). YS coordinates the distribution of raw material preparation, sample production, mass production, surface treatment, quality inspection and installation to ensure the maximum possible lead time.
5. Make the smallest packaging
Due to the quantity of products, we recommend customers to take international express delivery. At the same time as the maximum strength protection of the product, YS minimizes the packaging volume and reduces the transportation cost of the customer to a certain extent.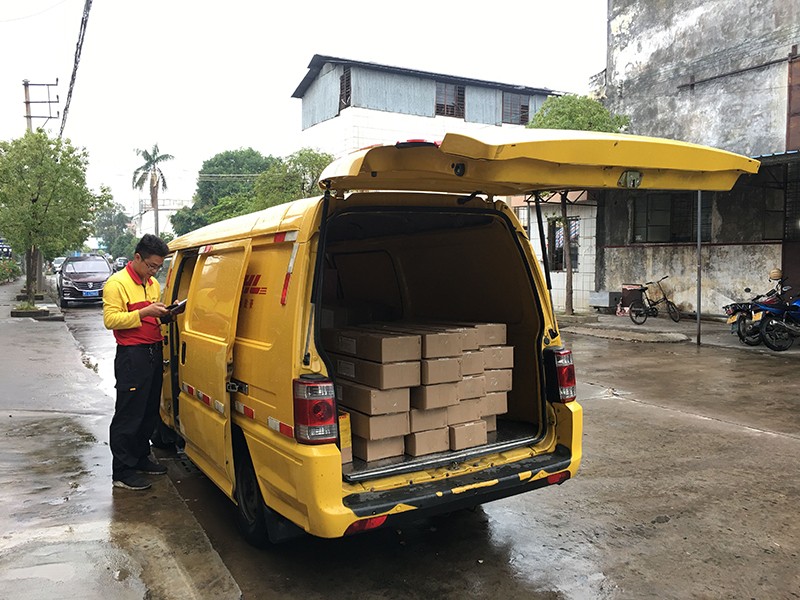 YS hope to grow together with our customers, from small orders to large orders, grow hand in hand together!